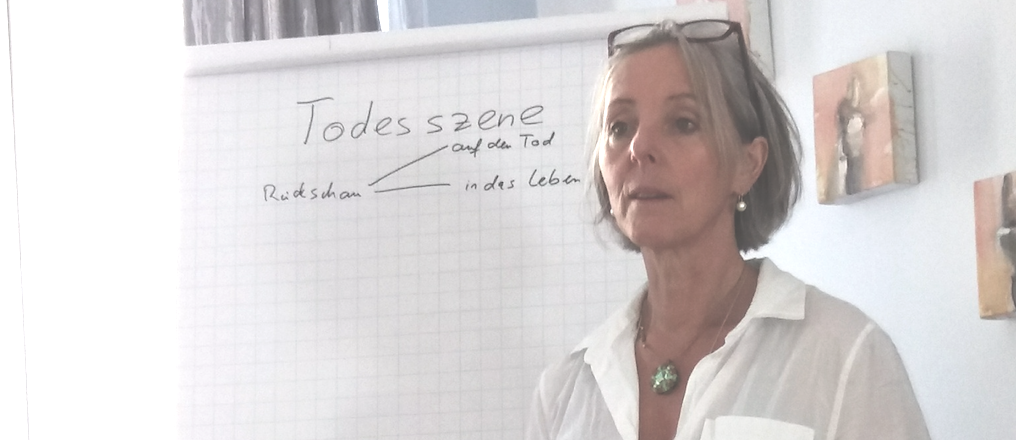 Transpersonal Regression Therapy
Transpersonal Regression Therapy structured in modules
…………………………….
Certification course in German Language
Jana Grossmann is a trained hypnotherapist and certified trainer with the International Association of Counsellors and Therapists (IACT). She is a member of the Earth Association and is specialised in Regression and Transpersonal Reincarnation Therapy. To complete her professional skills, she completed intensive training to competently guide her clients into the afterlife. Jana is a certified LBL Practitioner and has guided people into the afterlife for many years.

"My especial concern is to clear the path to the future,
so that we can finally live what we came here for."
The offered training program is in modules. Module 1 introduces the fundamentals of hypnotherapy; module 2 is an introduction to regression therapy. After that you are able to conduct a so-called age regression into the childhood, womb and to specific events in the past.

Module 3 is focused on professional reincarnation therapy. You will then be able to competently regress clients back to childhood, womb and past lives. Module 4 covers efficient advanced techniques and methods.

Experienced and practicing therapists may participate in a specific module for therapists.
This regression training includes lectures, question and answers, live demonstrations, and supervised practice sessions. You will be listening, and practicing, and studying. Each participant will have opportunities to experience a training session of childhood, the womb and a past life - both as therapist and as client.

After each module you are able to work with people, friends and clients. This is an important part of the training as well. Between the modules, online supervision will be available for you to ask questions related to your experiences while doing your practical work at home.

This course meets the Past Life Regression requirements for MNI Life-between-Lives™ Hypnotherapy (LBL) training with the Michael Newton Institute.
Overview over the modules


Module 1 - Fundamentals of hypnotherapy
Module 2 - Regression Therapy
Module 3 - Past Life I
Module 4 - Past Life II
Module 5 - in preparation

As the number of participants in each module are limited to maximum 6 people, we can still determine together on the exact date for the following modules.
starting Summer 2023
free places

Tessin, Switzerland
or Austria
Tuesday
Wednesday
Thursday
Friday
Saturday
Sunday
16.00 - 20.00
0
9.30 - 18.30
0
9.30 - 18.30
0
9.30 - 18.30
0
9.30 - 18.30
0
9.30 - 13.00
1200,- Euro / 1200,- CHF per module
Additional books from the reading list.
The manuals are included.
Travel expenses and costs for accommodation and food are not included in the price.
Participants should have a completed professional qualification, as well as personal experience with regression.

You should have the following personality profile:
Being able to listen. Being attentive. Empathy. Ability to distinguish between compassion and empathy.

Being open-minded to all people, believes, religions and cultures.

Openness to unusual experiences other than its own.

Being able to set aside own belief systems and pre-conceived ideas.

Be willing to see human shadow side. Including your own.

Ability to stand out from any judgments.

To respect the limits of other persons.

Interested in what moves other people.

Be ready to honestly reflect upon yourself.

Be emotionally stable.
I have an initial interview with all prospective students by phone or skype, or we meet at the online information meeting. Here we can clarify any questions and it' s an opportunity for both of us to find out if we are a good match.
Then the registration form will be the following step. Upon receiving of your application in written I will notify you by email of the successful enrollment. Now do the deposit of 200,- Euro/CHF. Then you receive the final confirmation by me.